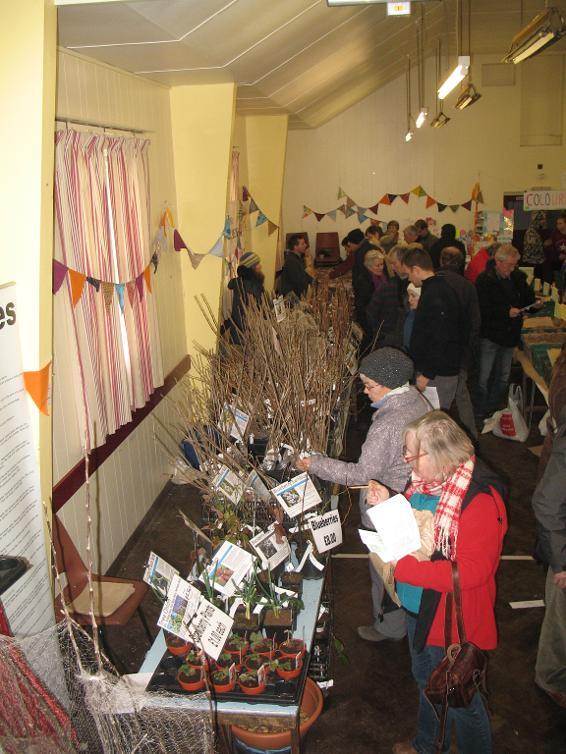 Potato Day 2015 in full swing. Lots of coloured potatoes for sale.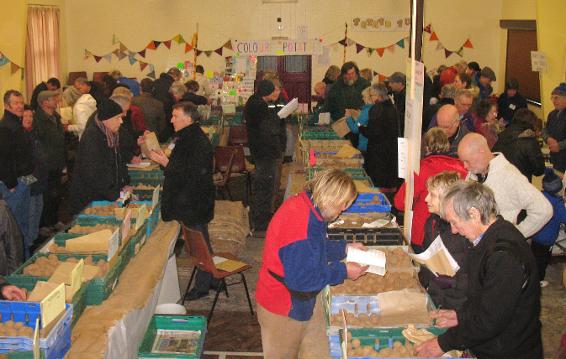 Fruit sales (above) Advice (below) Children's corner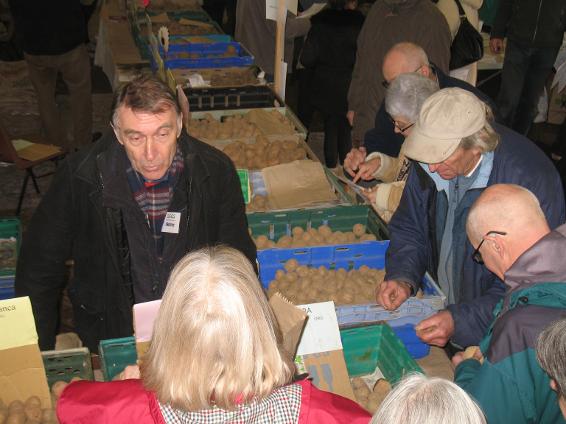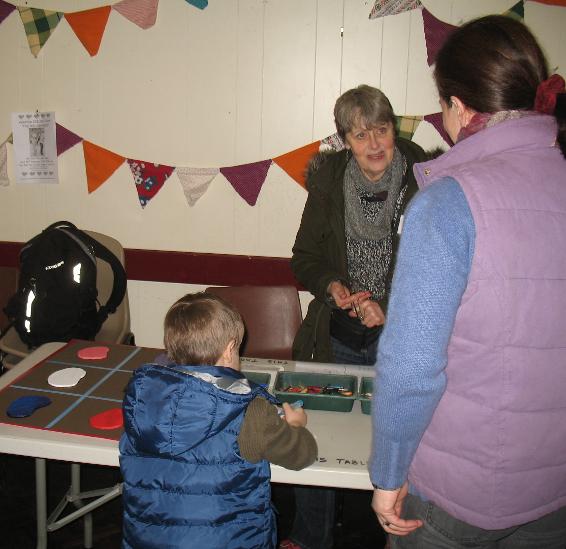 The original and best Shropshire Potato Day once again at Montford Village Hall* on Saturday February 7th 2015 *see map below
For the up to date list as
an excel spreadsheet click here
or as a pdf here
FE =First Early, SE =Second Early, EM=Early Main, M=Main. Subject to availability on the day.
Don't forget to bring your felt tipped pens and bags. Sticky address labels are good too.